Hello, I'm Alan.
first, thank you for nice diagram library.
i want to hear guys some idea.
first, see under layout image and then, is it possible layout? or give me something about layout idea?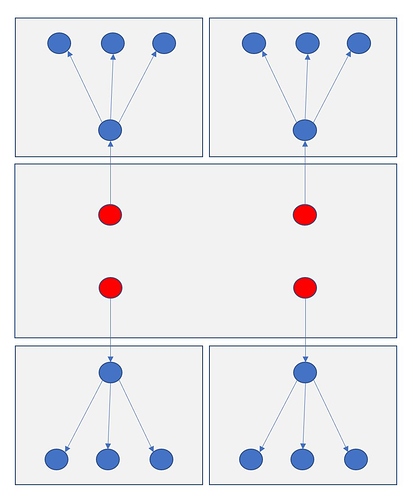 i try to many method but each method got problem.
so, could you tell me right way or idea?
i tried to graph object with group layout(grid layout) but, grid group layout is default alignment is top left only. so, i found forum and i read one topic says grid layout default concept is alignment top left. so, i finding another way.
after then, i tried to make custom layout with api reference. small thing is possible but it's very complex. it's my limitation.
could you tell me, custom diagram idea like uploaded diagram image?
it's able or not able?
Thanks
Alan