I have a rectangle with dashed line border. as shown in image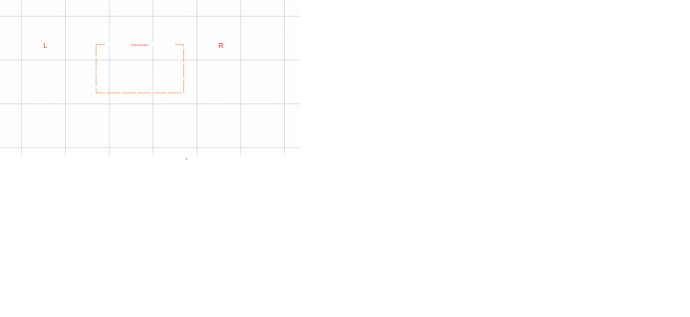 I want to make L and R values dynamic by binding.
I want to make L and R at left and right half respectively. I have width value for ex 340.
I have alignment values "alignment: new go.Spot(0.5, 0, -150, 20.5)" . how can I calculate and assign values so that L will come in left half and R will come in right half.