Hi,
I have a diagram with just 2 groups at its top level.
Here is the JSFiddle for my code: Edit fiddle - JSFiddle - Code Playground
First time the Model is loaded, I want to position the two at the opposite sides of the viewport, both at middle.
So, the "Fruits Criteria" Group (criteriaTemplate) is positioned on the left side middle, and the "Fruits Type" Group (typesTemplate) is positioned on the right side middle. Please note, the groups could be of varying heights, depending on the Model.
I have tried many things but without any success. The second group always gets placed next to where the first one is positioned.
This is how the current result looks: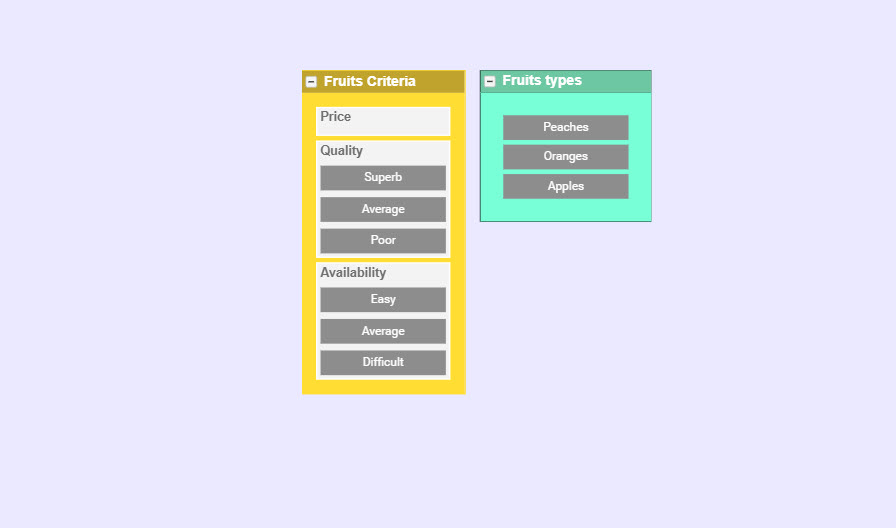 And, I would like to achieve this: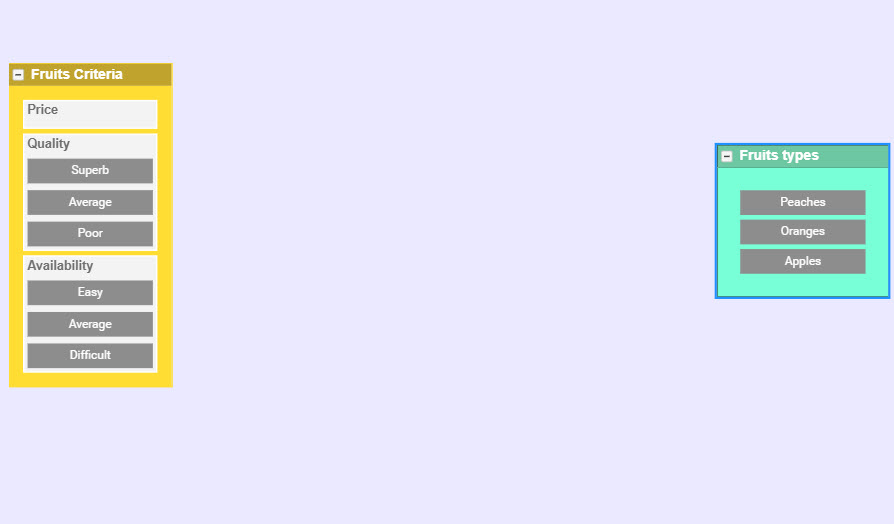 How can I achieve the desired positioning?
I would appreciate any guidance.
Thanks,
Hesh