Hi there,
I am trying to create diagram where I have five groups as you can see in the image attached here. (Groups are rectangles with yellow border)
I am trying to add five more rectangles around these groups on top, left, right and bottom position of the groups but I am not able to get the result I want.
These rectangles are shown in the image with gray and orange fill.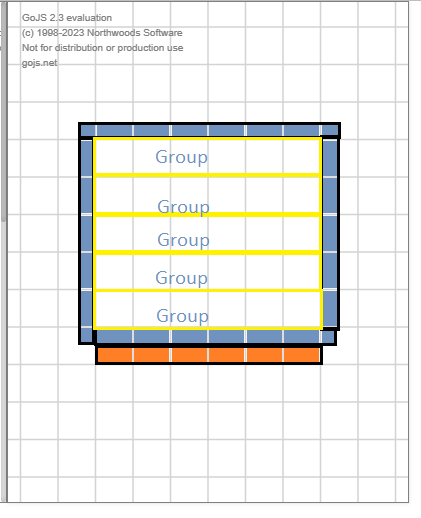 If this is possible to achieve can you please provide me demo example?
thanks in advance