Hi There,
I have created Tree Table using gojs here is my code Code Pen
I know I can select any Row by clicking on it or by setting isSelected = true for node that I wanted to select.
I want know how can make any Row selected when I render Tree table.
What I mean is when I render tree table below is the result I get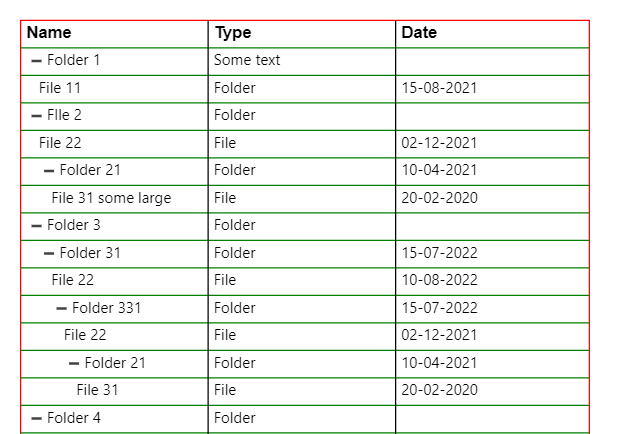 in this image no row is selected and this is expected behavior.
But to select any row I have to click on it and then for clicked node isSelected prop becomes true. I want to select row when I render this tree table diagram. Because I have usecase where I need to select Row and then refresh or re-render tree table diagram in that case I m loosing the selected row because of refresh and I do have selected row information somewhere else even after the refresh. Using that information I want to programmatically set selected row that was selected previously.
I hope my question is clear enough.
Please advice how can I do this? Thanks in advance