Hello,
I am newbie and using GoJs. I have nodes, groups and links. When I load the page, I sometimes get Render 1 and other times I get Render 2. I was playing around with sorting properties but it is not working as expected.
This is what I looked at:
Do you know how is this order determined?
How can I control such that it is consistent render of the nodes in my UI ?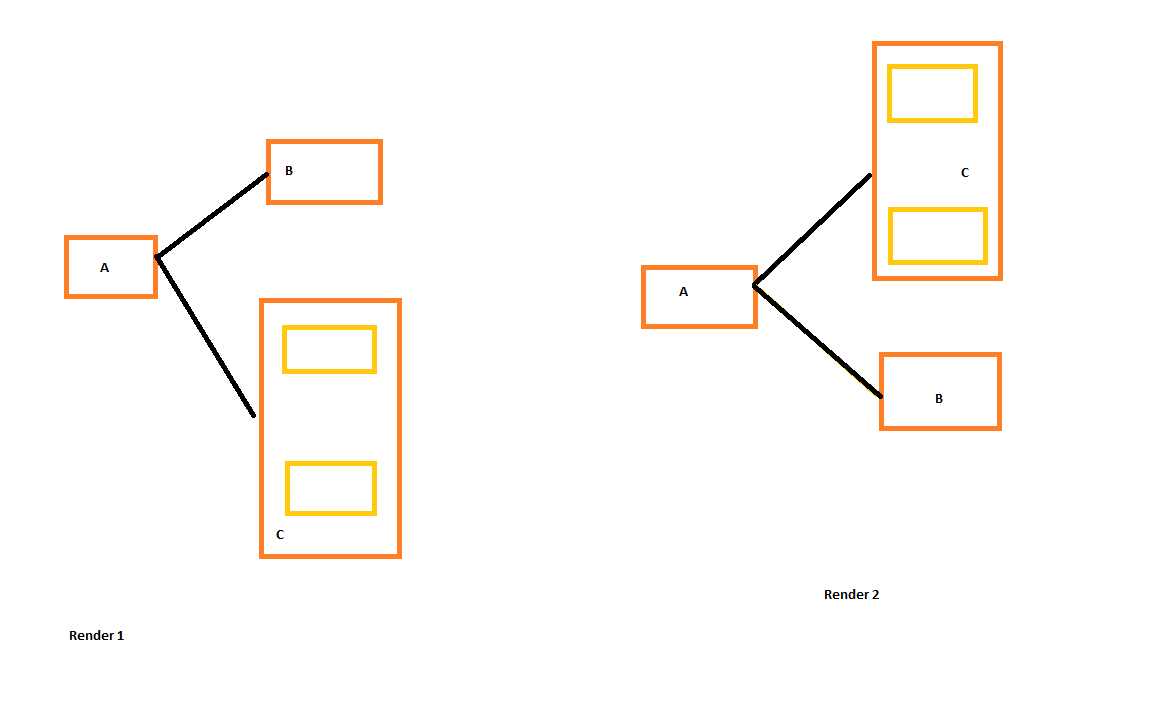 Here is my snippet:
diagram.groupTemplate.layout = $(go.GridLayout,
{
wrappingColumn: 1,
sorting: go.GridLayout.Ascending
}
var diagram =
$(go.Diagram, "diagram-div", {
autoScale: go.Diagram.Uniform,
contentAlignment: go.Spot.TopLeft,
"toolManager.hoverDelay": 10,
layout: $(go.LayeredDigraphLayout,
{
aggressiveOption: go.LayeredDigraphLayout.AggressiveMore,
setsPortSpots: false,
isOngoing: false
})
});