In our diagram, we have 3 loop nodes nested like below
Loop Node 1
→ Loop Node 2
→ Loop Node 3
See the screenshot for the same.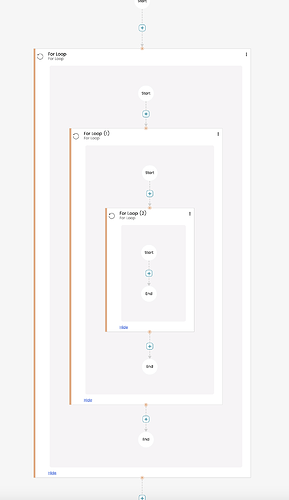 We are reusing the same loop node shape for all the loop nodes. We have a binding 'name' on each GraphObject.
How can I uniquely identify the data binding of Loop Node 1.
I have done something like below
node = diagram.findPartForKey("loopnode1key")
node.findObject("name") // This is returning different objects every time, once it returns the loop node 1 object, sometimes it is returning loop node 3 object.
Looking for a solution, where I can get the GraphObject of given nodekey which has name binding.