Using the example here with IE11:
Resize your browser window so that the canvas height is greater than window height resulting in scroll bars appearing on the right: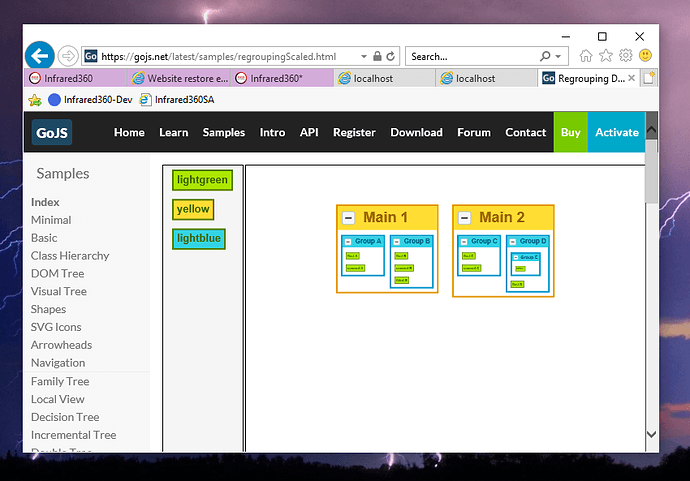 Now, left-click anywhere on the diagram repeatedly and eventually (sometimes it takes awhile), you will see the flicker. It appears that the canvas tries to move to the top of the browser before re-adjusting to where it should be. It happens very quickly causing the browser to appear to flicker.
In our own more complex implementation with GoJS with many more nodes and groups, the flickering is more apparent and pretty annoying. I have no clue as to how to fix this. Any ideas? Or, if it is IE11 being IE11 ( a bug with it handling canvas), any idea on how to reduce the frequency of it?
Best regards,
Steve