Hi there!
For my Diagram I have the requirements to also add Administrative Units / Positions to my tree (German term is "Stabsstellen"). This specific person is still a child of a boss, but doesn't belong on the same level as all other children as he holds a "special" position. This parameter is simply passed as Type 1 for normal child and Type 2 for special child.
In case of a Type 1 person it should simply be displayed as a normal child, in case of Type 2 it would need to look something like this: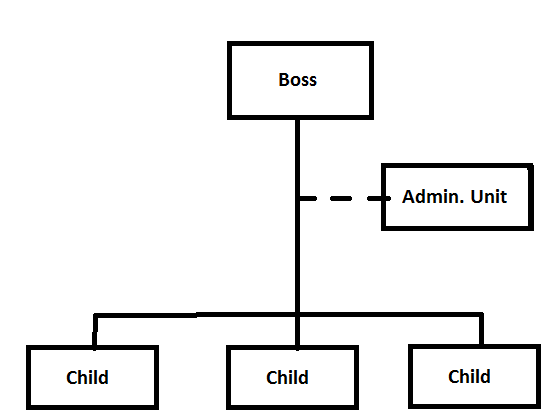 In this example the 3 children would have an attribute Type 1, and the administrative unit Type 2.
Is it possible to achieve this kind of design where a node would have a different link from the root and be displayed on the side instead of on the same level with all other children?
Thanks a lot!