Hello,
I have a diagram using the LayeredDiagramLayout, by default with a vertical orientation: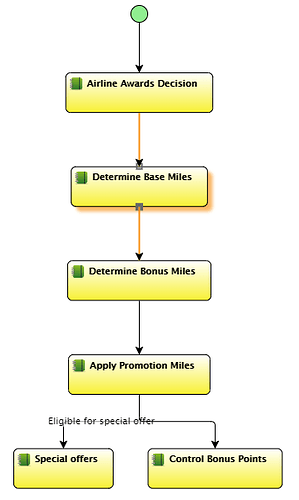 I have a button in our application which dynamically changes the orientation from vertical to horizontal. I do so by keeping the diagram properties around and when the user clicks the button, I change the layout.direction to 0 (from 90).
The problem is that on the next relayout, the links are not routed cleanly:

If, after that automatic layout, I perform another layoutDiagram(true) a little later, the links are then properly routed:

How can I avoid the second layoutDiagram(true)?
Thanks!
Marc.