There is an irregularity in the way "edges" between the "nodes" are getting visualized.
With fewer number of nodes, say, 10-15, edges are clearly visible the way it should, aligned orthogonally and not overlapping with nodes.
But, when there are larger number of nodes, say, 30 or more, the visualization is ugly. Though maintaining the orthogonality, but overlapping with the nodes, like this: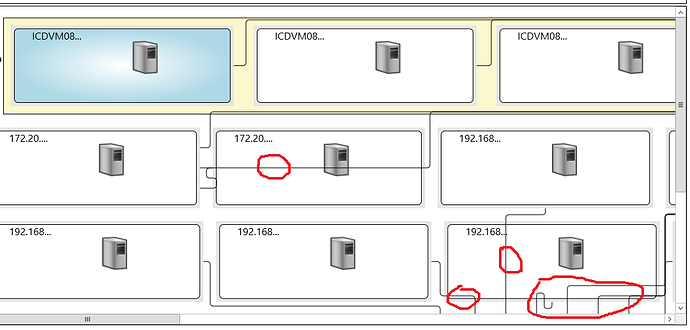 How this overlapping of edges on nodes can be avoided?
Thanks.