Hi,
In my go js diagram, there is a need for a group node which can be expanded/ collapsed when user clicks on Hide/ Show link on the group node. And I am using TreeLayout for the group node.
Also, when a group node is added, it automatically, adds two nodes to that group (Start -> End), which works perfectly fine, when a group node is added for the first time to the diagram. See below snapshot: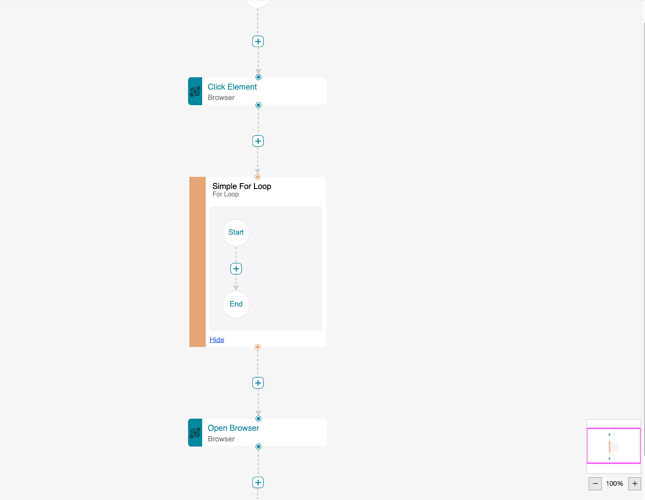 The real problem is when user adds another instance of the group node to the diagram. In this scenario, recently added group node's layout is distorted and it appears as below: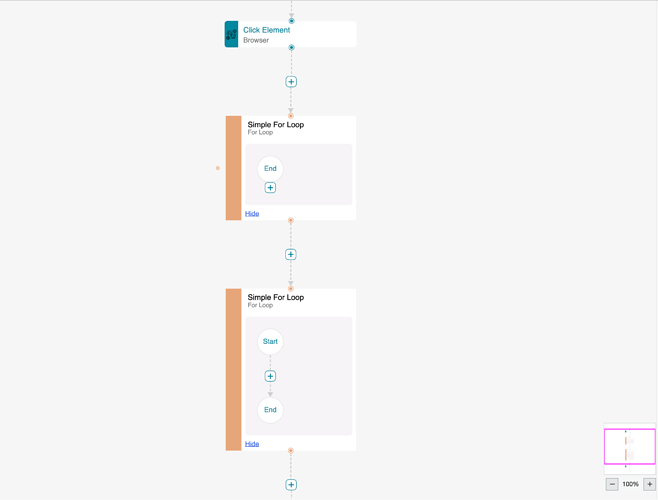 If user deletes the previously added group node, then the new group's layout is automatically adjusted to proper TreeLayout.
Not sure whether I am missing any thing here.