Hi there! I have a Layered Digraph Layout with several layers of group nesting. Everything is working fine except that in some layouts, when all subgroups are expanded, some of the nodes are set very far apart from one another with very long links. I have tweaked various layout settings found in LayeredDigraphLayout but nothing seems to work.
Here is a screen shot of what I am seeing: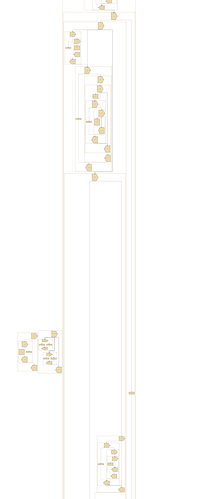 Any suggestions would be greatly appreciated!
Thanks