How are the link paths calculated for LayeredDigraphLayouts calculated as it relates to links to the next vs further away layers?
I'm trying to clean up some linking / styling for the links between layers, and it seems like some properties apply only to links between adjacent layers vs some apply to links between disconnected layers? Or that the size/position of the to link changes the from links end segment?
My goal is to straighten up and line up more of these links, so that there's less zigzagging: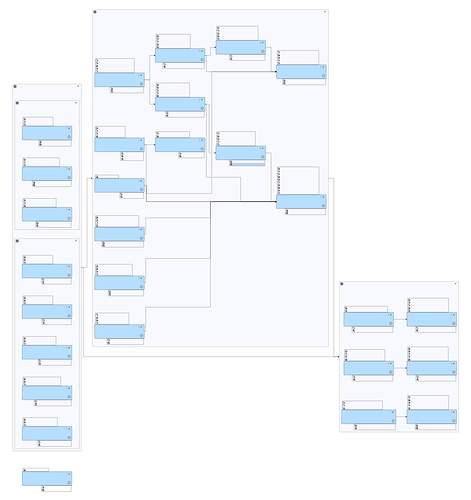 Ideally I'd like nice arrays of lines. I've been playing around with various properties on the links (routing, curve, to/from segment length) and layout (layer/column/link spacing, aggressiveOption, etc) and I can't quite seem to get it to play nice.
One thing that I'm confused by is that expanding and collapsing a to node seems to change the length of the from end segment?
Note the fromEndSegment from the left group no longer lines up when the toGroup is expanded: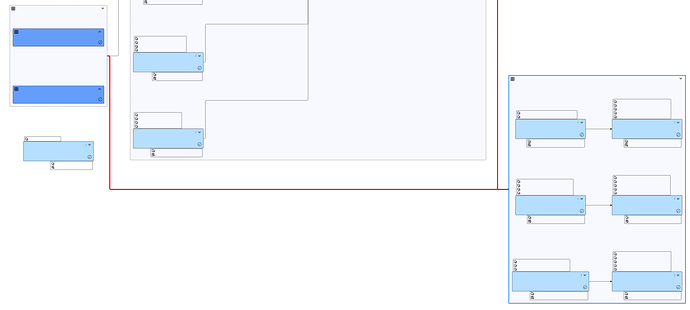 Is this something where I'm probably going to have to create my own link class?