Hi, My requirement is to create a sequence/ process flow that looks like the following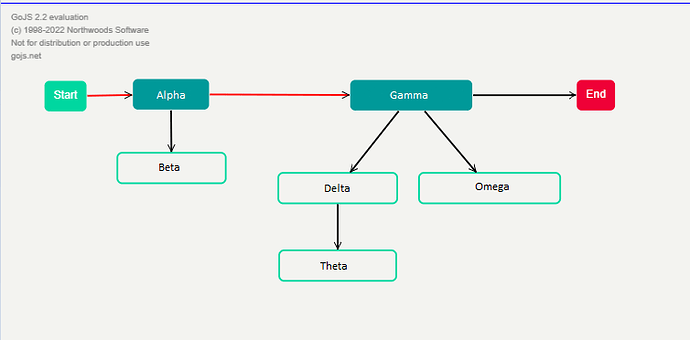 My requirements are -
a) Primary flow to be configured horizontally based on user input (between start and end node).
b) secondary nodes to be configured vertically
c) Appropriate spacing to not cause overlaps
I checked some of the layouts provided, I think tree layout could be used for my case except layers are being created from links instead of nodes as per my requirement.
Uploading: image.png…
Is there a way to achieve my usecase using tree layout? If not, is there a better layout that i can use for my particular use case?
Thanks