Hi, i have an issue with linked nodes in certain circumstances within my diagram.
I have a TableLayout that organize groups in a grid. Each group consists in an Header title and it is a "one column table" that collect below his nodes.
Each node is linked with other nodes. Of course.
The issue occurs when two nodes of the same group are linked together; they display like this: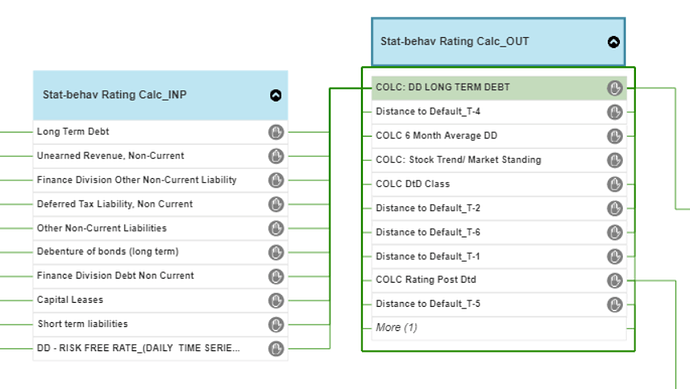 As you can see, the right box is "splitting" from Group Header to Nodes list just to create a path for the link…
Is there a way to force another link path? Or keeping thight the distance betweend groups and nodes?
Thank you.