Hi,
I'm trying to replicate a link routing behavior from a legacy app in GoJS but it seems it's not supported, or at least I'm not seeing how to extend the Link class to do it.
If you look at the picture below, the top diagram is implemented in GoJS, and the bottom one is from our existing app. What I'd like to replicate is circled in red: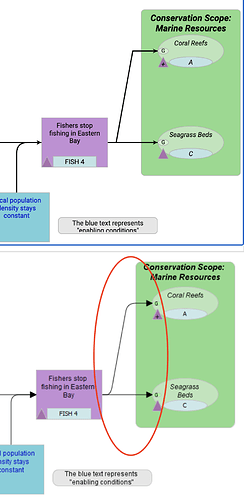 Basically I'd like for each bend point (not counting the start and end points) to "curve" slightly.
My understanding is that the "Corner" property only works for orthogonal segments, but in this case I'd need to make it work for non-orthogonal segments…can that be achieved?
Thanks,