Thanks walter the above ans helped, I have another question related to links,
LinkDrawn event callback
when I print the, links
i get the whole object but when i print only the points (like: item.data.points)
its gives me undefined, so basically the whole object is coming but only points array is giving me undefined.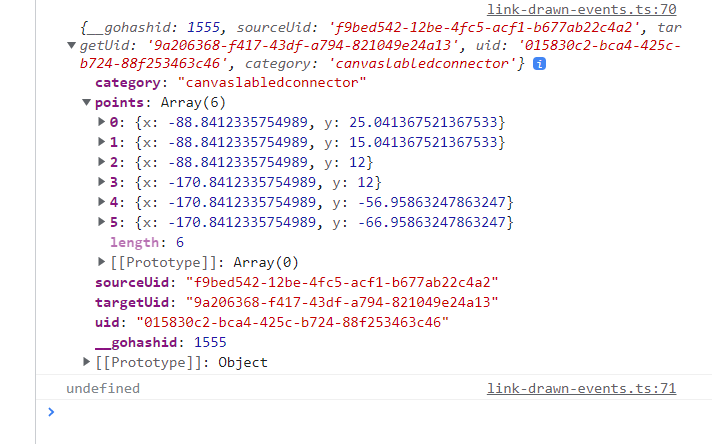 in link template i have used


to functions to convert the points based on my reuirement.
Do you have any solution that i get those
points
as array not undefined.
Basically the points is getting filled late