Hi,
I have a problem with different types of link curve-types in the same display. I have previously had "JumpGap" as a default, but it tends to be kind of "random" which lines that breaks. To improve this i have added binding "curve" to be able to override this setting and set some of the relations to "Normal" because i want them not to break, but wanting other lines to break on these instead. Is this possible? I can change links to "normal" and cause them not to break, but old links would remain the same - they have gaps where they had originally, and no gaps other places.
Originally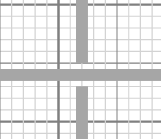 Wanted horizontal link to break instead, so made vertical link curve = normal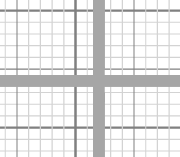 Expected horizontal line to "recalculate" and create gap when crossing vertical line - but that does not happend.