I´ve seen quite a few items about this topic but I think I don´t understand enough to solve my problem with the links passing through the groups as if they don´t understand.
I´m creating a personalized gantt chart like process flow and as you can see the links become realy messy.
I´m not using a specific standard layout but calculate the location and with of all groups.
The groups have one or two nodes, where the groups always has the incoming links, while the node(s) have the outgoing links.
I´ve tried many combinations of routing: go.Link.AvoidsNodes, avoidable true false, avoidableMargin: 20, etc, and they all create the expectation that they will affect the route of the links but effectively don´t change anything.
This is what I have: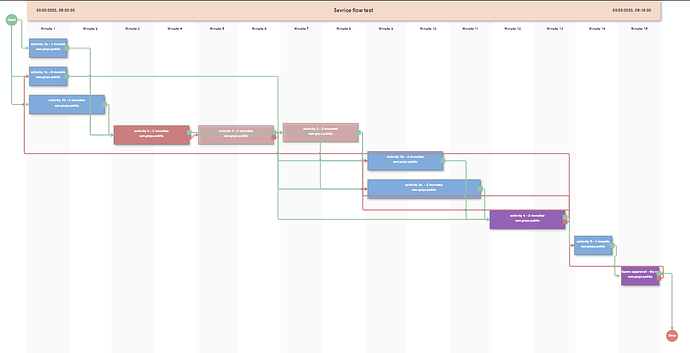 This is what I would like to have / expect: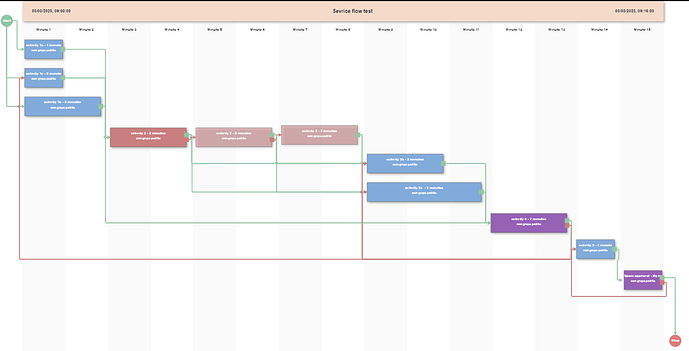 the lanes in the back are nodes that I have put on avoidable false, presuming that that means they will not influence the route of the link.
At the moment the only thing consistent is the way the diagram is created. I would like to know how I can make the links pass the groups and nodes and not crossing them.
I´d love to hear from you all!