Hi,
I would like to create a group "template" and use multiple instances of this template while keeping the relation to that "template". Is this possible using GOJS? I created an illustration of what I mean: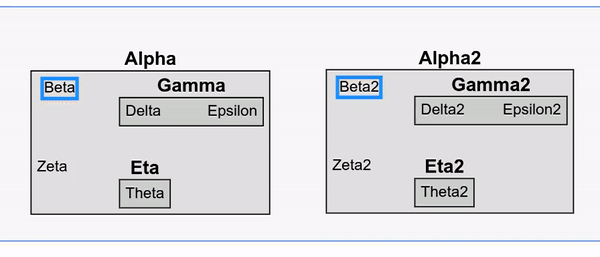 Here I simply copied the group so here there are two groups with their own nodes and links. However, I would like to refer to a template when creating / copying a group instead of creating new nodes / links. So that I modify a node in group Alpha, it automatically updates the properties in group Alpha2.
This way, a user can create "templates" and re-use these templates in the drawing. When the templates get's updated, it will updated for all the instances of the "template".
Is this possible?
Thanks.