We've been working on a Business Process Modeling Notation (BPMN) sample, and the first part of that work to show up is the icons used in the standard. We've added them as predefined GoDrawing figures.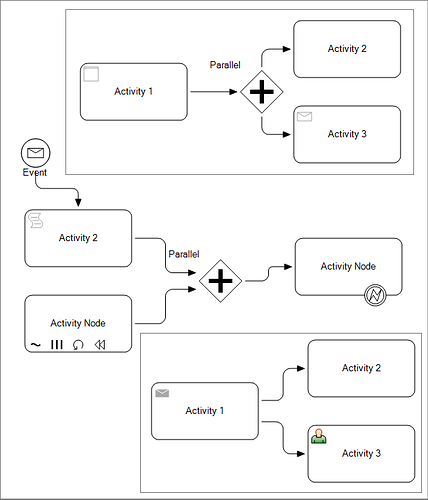 Here's another view of the work in progress: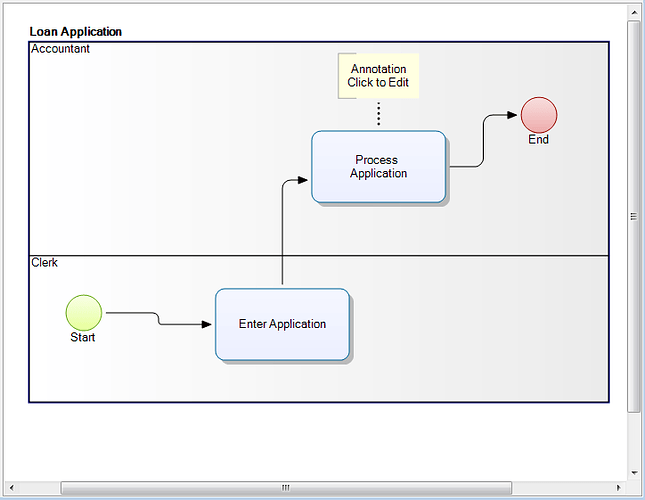 If you are interested in building a BPMN application using the GoDiagram controls, please contact us about the availability of the sample code you see here.