Hi,
is it possible to customize the node shadow?
GoDiagram default: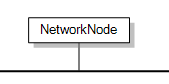 The node should have a soft "shadow" in all directions like in the following picture:



Another example are the Windows 10 explorer windows, that have also the soft shadow in all directions.
How could I do this with GoDiagram?
thank you very much
Igor