hi,
I have this weird problem where I'm getting this error for a link between two nodes that are slightly overlapping:
Uncaught Error: Non-real actualBounds has been set. Object Shape(None)#12794, actualBounds: Rect(NaN,NaN,45,30)
at s (gojs)
at it.l.arrange (gojs)
at dn.arrange (gojs)
at c.n.th (gojs)
at c.y.arrange (gojs)
at u.n.dw (gojs)
at wf (gojs)
at sp (gojs)
at u.n.hd (gojs)
at gojs
I only tried as high as goJS 2.0.18… didn't test with goJS 2.1.
what I found so far is that the values of the waypoints sent to the link do matter…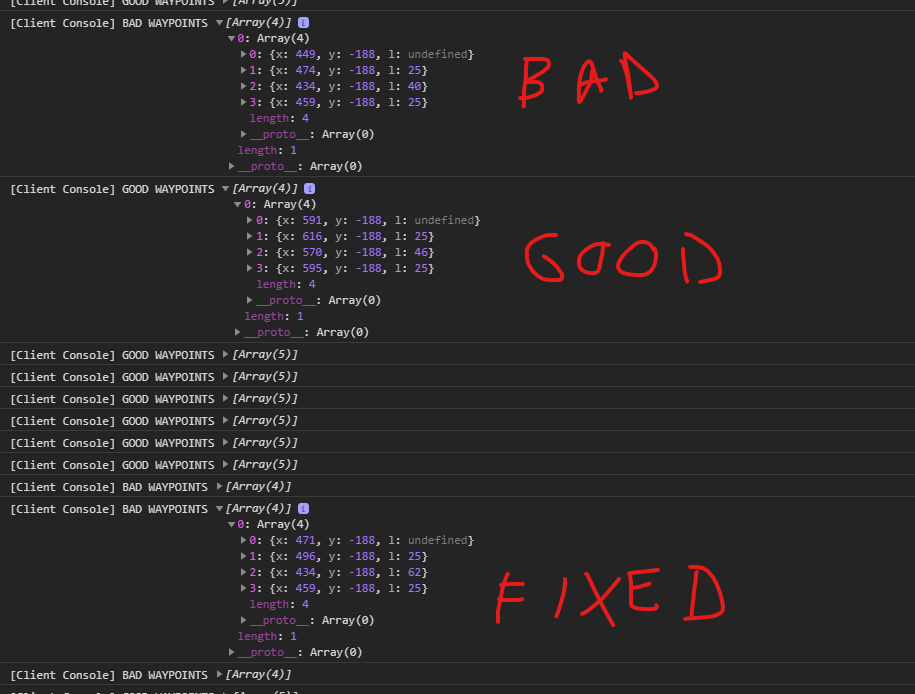 BAD -> that's the initial set of waypoints that is causing the crash
GOOD -> similar waypoints that work fine
FIXED -> whatever goJS sets for the BAD link if I sent an empty array of points as the initial bindings
as far as I can tell the link template is pretty standard… just a line and an arrow…
any ideas where to look next?.. or how to fix this?