I'm trying to create a variation of the palette menu example Planogram. But i want to show all the nodes at once.
But i'm struggeling to get it right.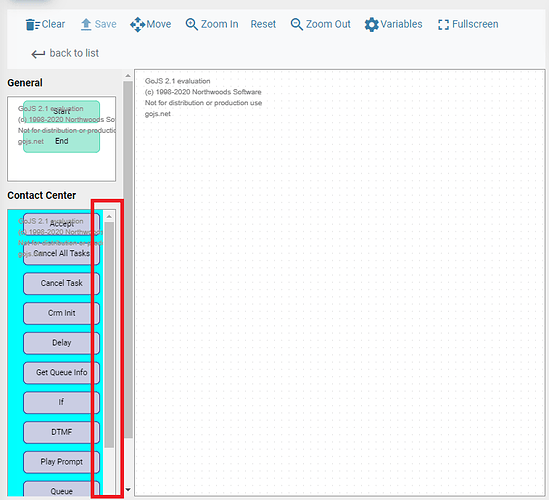 As shown in the screenshot i'm having this inner scrollbar, that i don't want. I want to be able to scroll with the outer scrollbar.
I'm unable to set the overflow hidden on the palette inner div.
When i adjust the height of the pallette div to get rid of the inner scrollbar, then the diagramdiv also get's larger.
So how can i set the overflow hidden for the inner div of the pallette. Or how can i prevent the diagramdiv stop growing larger according the palette.