Hi folks,
We're using GoJS to visualize codebases: we display collapsible groups to represent directories, nodes to represent files, and links to represent dependencies (like an import statement in JavaScript, for example.)
We're running into performance problems when rendering diagrams with lots of content. Our biggest diagram so far contains 20k node/groups and 35k links, for example. I am hoping you can give us some insight into why it takes so long to render diagrams when most of the parts aren't visible.
Take the diagram below, for example. When rendered for the first time, it only displays 10 nodes and 1 link because all the subgraphs are collapsed, but it can take up to 30 seconds to render.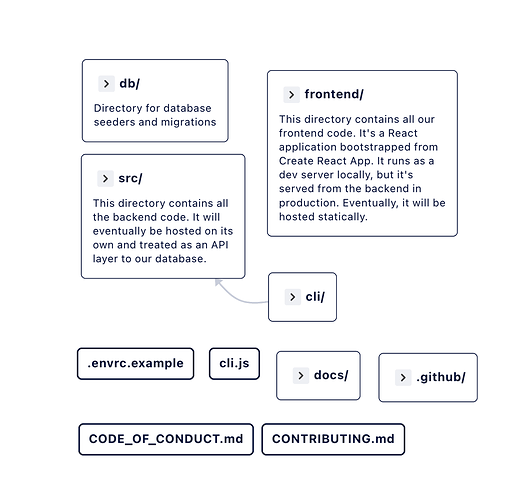 We'll probably have to virtualize our data eventually, but this isn't an issue with rendering too many nodes in the same viewport, it's an issue with rendering hidden nodes. Our code already follows most of the suggestions on this page. Are there other ways to speed up our diagrams without virtualization?
Thank you!