I have to make ports selectable.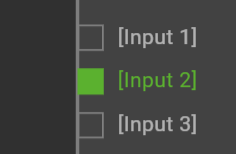 If I set the .click() property on the port container Panel or on the port Shape, dragging a new link from a port gets disabled. Most likely I'm overriding it by setting the .click() prop.
Temporarily I made the port label actionable and I can select ports by clicking on the label, but I need to make the port shape single click working as well.