Hi , I have an issue in implementing scrollbar and ports together.
eg - There are A,B and C node and they contain scrollbar and ports. The arrowheads on links display properly when there is no scrollbar in the node. if the node has scrollbar, the arrowhead goes behind the node. Is there any way to bring the arrow head to the front of the node.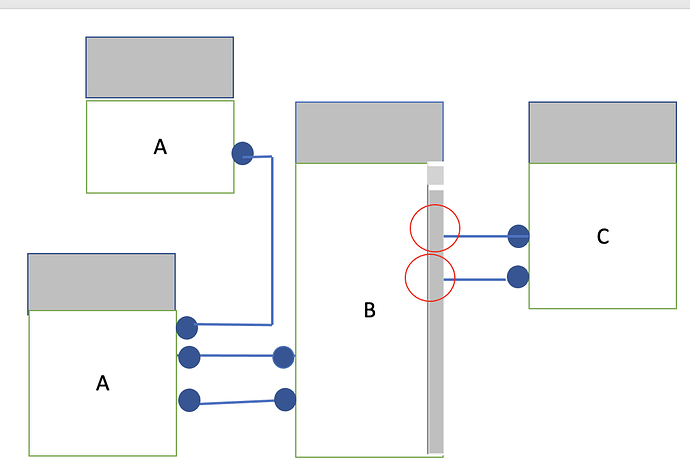 I have tried using layer and when i give layer foreground to links , the lines come in front of the node , but when the node is moved, links of other nodes comes in front of the node.