Hi,
A couple questions…
We're trying to move a step from a library area on the left into a diagram on the right and connect the new one to an existing one using the arrows. Ie. dropping it onto an arrow and then have it connect automatically.
We can't figure out how to get the diagram on the right to register the drop event as the new step technically doesn't exist yet in the diagram on the right. What is the best approach for something like this?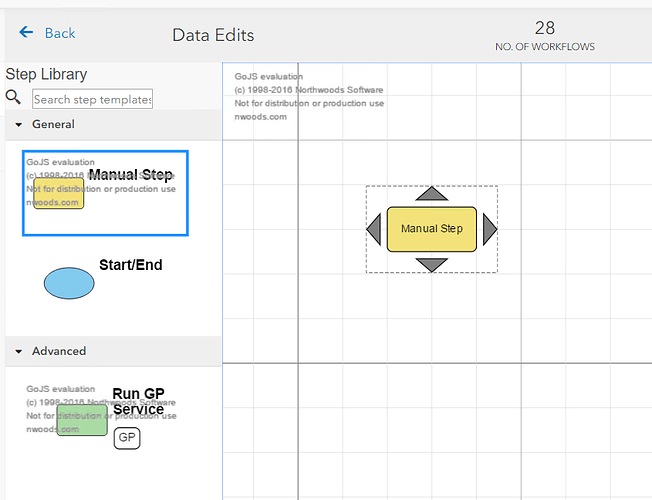 When we click and drag the step from the library it pulls the whole card, and then converts into the proper step in the diagram on the right. Is there a way to smooth out this jarring experience? To maybe have the image of the step on the right take over as the card representation when the click and drag begins?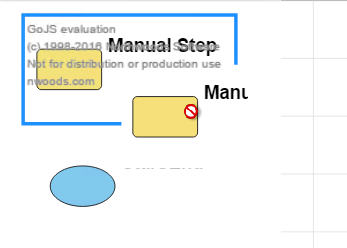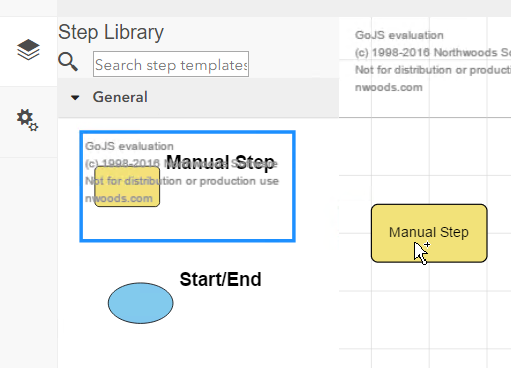 Thanks,
Michael