Hi!
I have a shape of RoundedRectangle
	goMake(
		go.Node,
		go.Panel.Auto,
		{
			resizable: false,
			shadowOffset: new go.Point(0, 0),
			selectionAdorned: false,
		},
		new go.Binding('location', 'loc', go.Point.parse).makeTwoWay(go.Point.stringify),
		new go.Binding('deletable', 'deletable'),
		new go.Binding('movable', 'movable'),
		new go.Binding('selectable', 'selectable'),
		new go.Binding('isSelected', 'isSelected').makeTwoWay(),
		new go.Binding('isHighlighted', 'isHighlighted').makeTwoWay(),
		goMake(
			go.Panel,
			goObjectTypes.Spot,
			goMake(
				go.Shape,
				goObjectTypes.RoundedRectangle,
				{
					angle: 45,
					strokeWidth:  1,
					fill: 'white',
					name: 'decision-item-outer-shape',
					stroke: '#FF62AD',
					desiredSize: new go.Size(GatewayNodeSize, GatewayNodeSize),
					parameter1: 3,
					portId: '',
					fromSpot: new go.Spot(1,1),
					toSpot: new go.Spot(0,0),
                    fromLinkable: true,
                    toLinkable: true,
				},
			),
			goMake(
				go.Shape,
				goObjectTypes.RoundedRectangle, // the inside
				{
					name: 'decision-item-inner-shape',
					angle: 45,
					margin: 12,
					desiredSize: new go.Size(GatewayNodeSize - 12, GatewayNodeSize - 12),
					strokeWidth: 0,
					stroke: transparentFillColor,
					fill: transparentFillColor,
					parameter1: 3,
				},
			),
		),
	);
}

and here is how income link arrowhead looks like.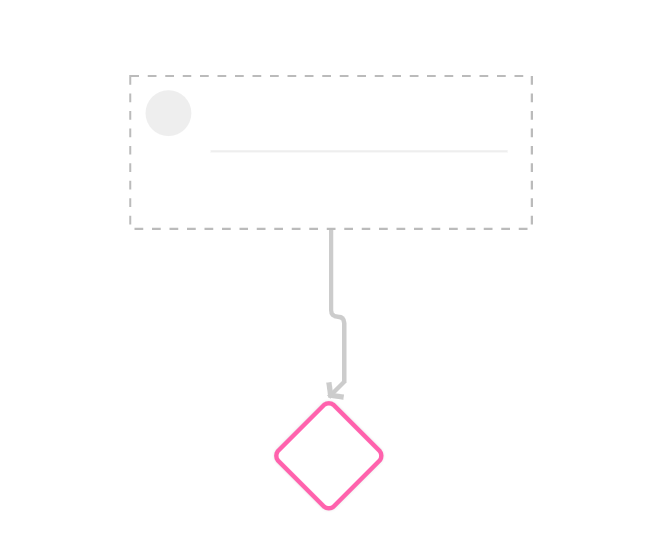 Defining another go.Spot value for toSpot prop doesn't make any effect for arrowhead direction.
I'm pretty sure that it should be handled form link template side, but I have no clue what exactly should be done there.
Any suggestions?
Thanks
Vlad.