I think I've found a bug in GoDiagram 5.2.0.45. To Reproduce the problem please start your 'Nodes Link Demo' application and create a link between e.g. the 'PinNode' object and the 'CollapsingRecordNode' object. Now please set the following link properties:
Orthogonal=true
Style=RoundedLineWithJumpOvers
AdjustingStyle=Stretch
If you now add multiple additional Points to the link (using the context menu) and move the additional Points around you will recognize sooner or later that some of the link segments are no longer orthogonal (see Image below).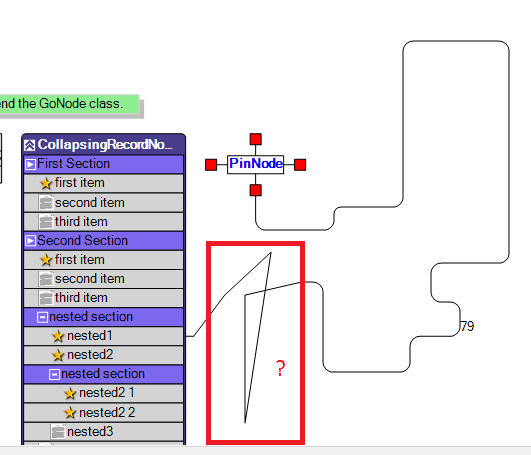 I think this must be a bug.
Kind regards
Iggy