Hi,
I'm experiencing some strange behaviour when reshaping a link that goes from and to the same node. The link gets strange curves when it is reshaped, this is not happening when the link is between two different nodes.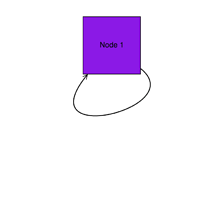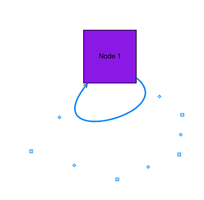 The above screenshot is produced in the polylinelinking example
Is this expected behaviour? and how do i make sure the link follows the exact link points?
Thanks,
Tim
PS: the model that is used in the upper example
{ "class": "go.GraphLinksModel",
"nodeDataArray": [
{"key":1, "text":"Node 1", "fill":"blueviolet", "loc":"100 100"}
],
"linkDataArray": [ {"from":1, "to":1, "points":[150.5,140.54744525547446,237,210,231,285,114,332,-49,279,57.963687150838,150.5]} ]}