Hi,
I need help in setting up the SwimLanes Vertical Nodes like a BPMN Diagram, this is the current swimlane that I am working on

and this is the pattern that it needs to have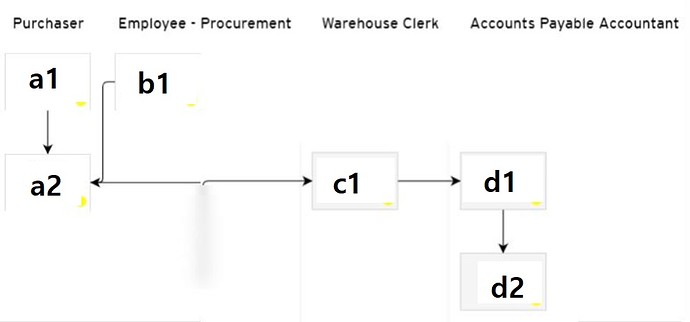 Please note that this has no location property and I am using the same codes being used in https://gojs.net/latest/samples/swimLanesVertical.html
How can I align the nodes a2, c1 and d1?
I will appreciate any ideas since I am just new in using SwimLanes GoJS.
Thank You.