I'm trying to achieve the following design for a node: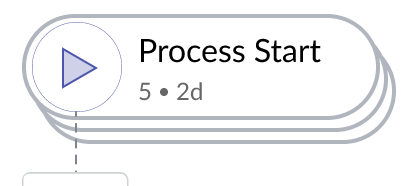 I've used a Position panel to place the 2 other shapes. The problem is that I can't get the width of the shapes to be the same as the shape containing the content.
I've been debugging and I noticed that the textblock, which has the text "'Process Start'", no matter if I get the naturalBounds, actualBounds or whatever kind of bounds, the width is 8px… which, as you can tell is impossible for a font size of 16px.
Also, regardless of the text inside of it, the width is the same.
Is there any reason why this is happening?
EDIT: One heads up, the text property of that textblock is binded. Could that be the reason?