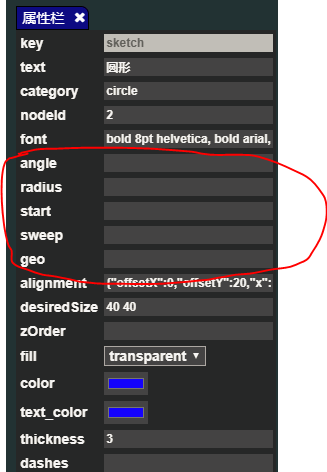 Q1:These attributes such as angle,radius,start,sweep,geo are not belong to this node!
I don't want them to show on the insoector.And I already set the includesOwnProperties is false!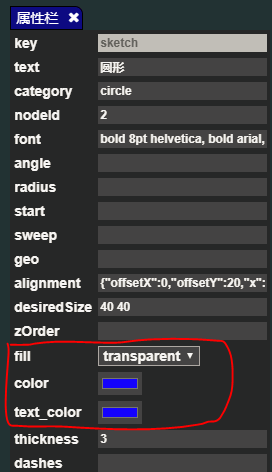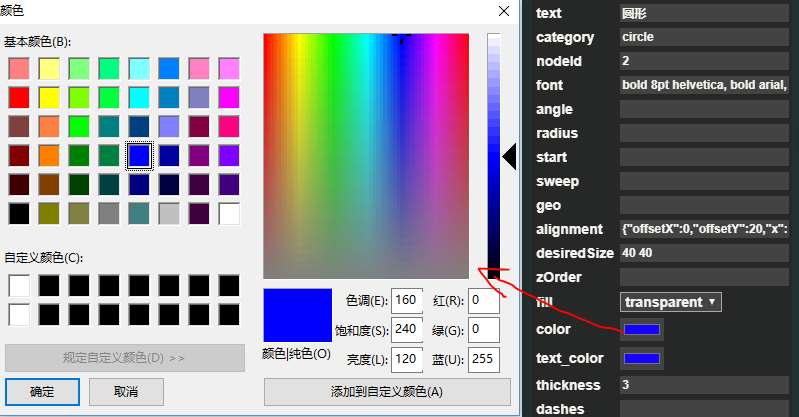 Q2:When the type of fill,color,text_color are "color",how to set the fill of node is transparent on the insoector?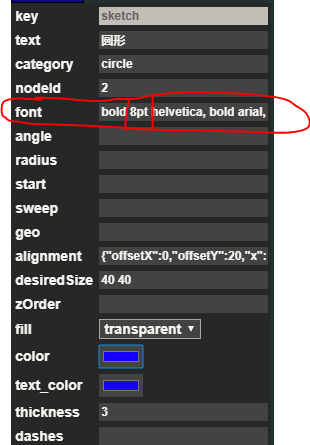 Q3:whether or not the font can be made into several attributes(font-style,font-size…) show on the insoector?