While dragging the diagram towards right or left in case of RTL language like Arabic, graduated ticks for days and hours are not aligned properly like this: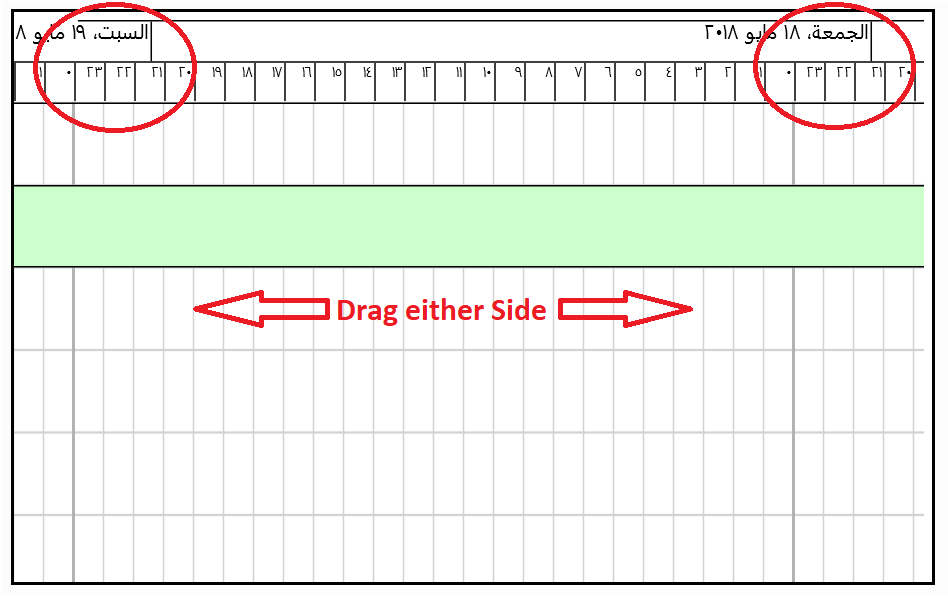 No such problem in case of LTR languages.
@walter: Using this implementation for reference: Basic Day/Hour Infinite Timeline
Please suggest, what is missing here!
Thanks.