Hello there,
I would like to perform a trick inside a groupTemplate that uses TreeLayout.
I want to connect two nodes without letting the layout to arrange them as parent and child, just leave them at their place.
this is the display desired: Edward VIII and Zara Philips are connected without arrenged as relatives.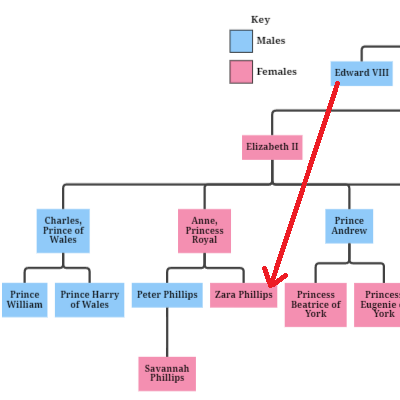 Is there any solution?
Thanks in advance!