I have adopted some code from the twin supported Genogram to be able to represent twins in my pedigree editor app. The representation looks fantastic.
However, I also realised it will only work fine when I add twins to the last node on the right. If I tried to pick a node in between, it will always draw its twin at the last on the right. e.g: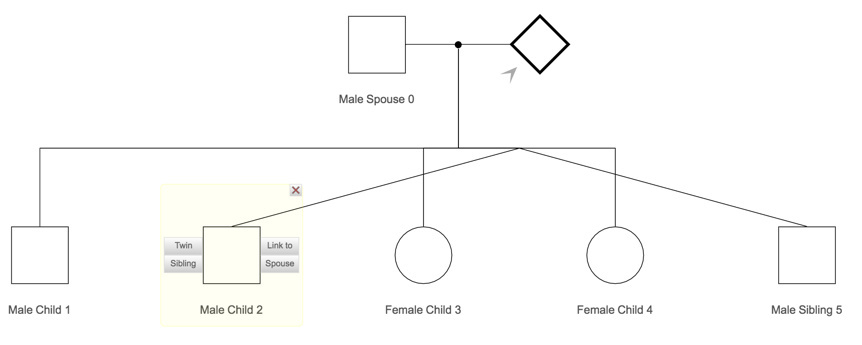 Is there a way to prevent this?
As far as I know, if I add a spouse to a particular node, it will automatically move the new node to the selected node. Is it possible to do the same for adding twins? Does it do anything with the vertexes?