Hi,
I need to create a unuiqe layout like in the pictrue :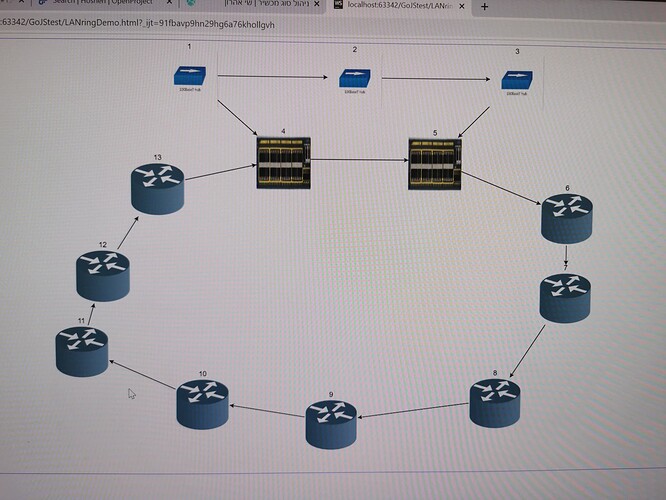 Note that i have 3 different type of nodes.
Nodes: 1,2,3
Nodes :4,5
Nodes: 6-13
Nodes type 1-3 should always positioned at the top with horizental layout. There could be more that 3 nodes of this type.
Nodes type 4-5 should be positioned under nodes type 1-3 and should be positioned horizentaly. There could be more that 2 nodes of this type.
Nodes 6-13, should be positioned as a "ring" connected to nodes 4-5.
I tried to put nodes 1-3 and 4-5 in groups with grid layout and nodes 6-13 in a group with circular layout but the auto layout does not count the links connectivity between the nodes, namely sometimes the layout put node 3 to the left of node 2 and and so on, so the links are getting "scrambled".
How can i manualy create such custom layout, that are related to node type and the links between them ?
Regards,
Tany