I am using the scrollToFit to zoom out of the view and fit the whole diagram.
Here is the exact code I call:
    diagram.commandHandler.zoomToFit();
    diagram.alignDocument(go.Spot.Center, go.Spot.Center);

I think it is working quite good, only problem I see is that it is not taking the scrollMargin set to 100 into account because I would expect it to zoom a little bit further out.
Current behavior: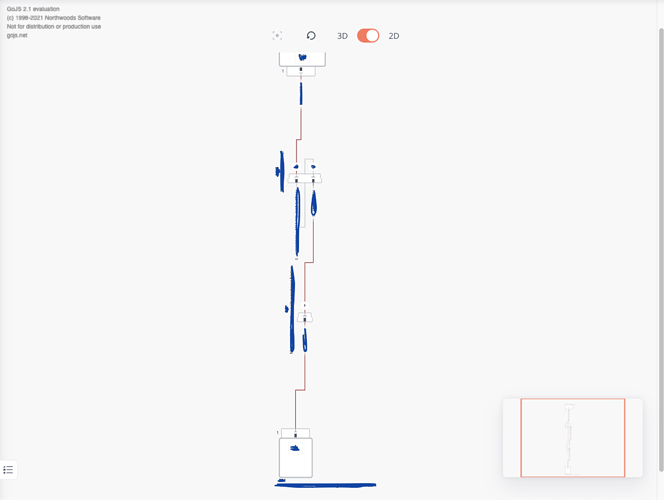 You can see that the top buttons are overlapping the diagram. You can see from the scrolling bar on the side, that I could now scroll up a little bit (e.g. by calling diagram.alignDocument(go.Spot.Top, go.Spot.Center);) but then not the whole diagram will be inside the view.
Expected behavior: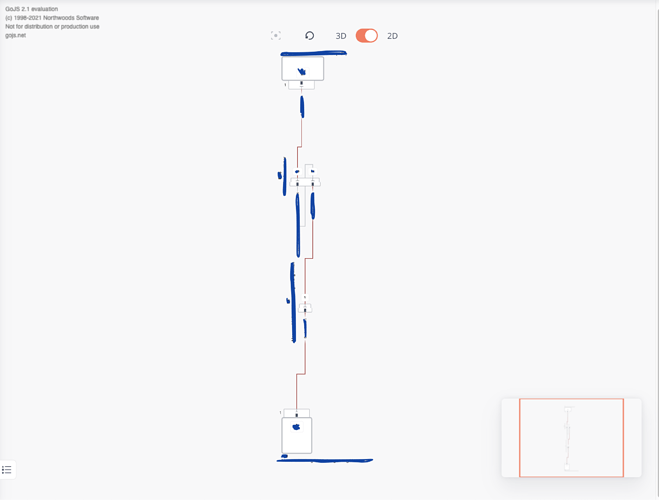 I would expect it to be zoomed out a little bit further so that the scrollMargin at the top and bottom would fit.