Hi,
I wonder why is this happening? In BPMN example if I put subprocess activity and click on expand button everything is fine. Now if I resize a little bit this activity element and after that collapse it or expand it element looses expanded or collapsed size.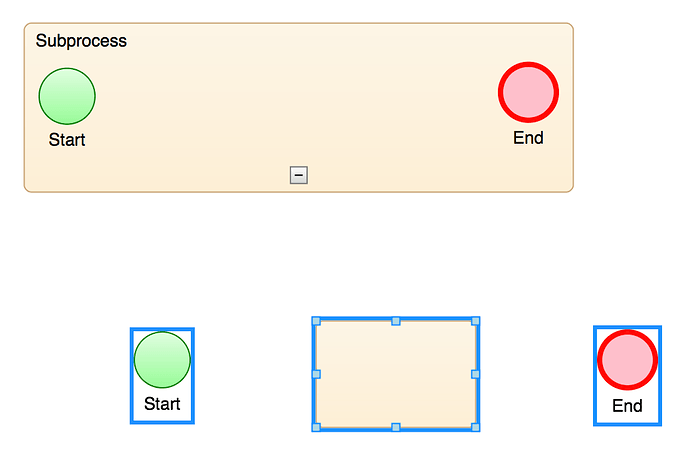 First case in picture is if I expand element and then resize node.
Second case if I resize a node before expanding.