Hi,
I have a palette from which I can drag a node and drop it onto the canvas. While dragging the node I want it to look translucent. And once I release the mouse and drop the node I want it to solidify with the white background and a blue border around it to show that it is selected.
Please see this image for reference: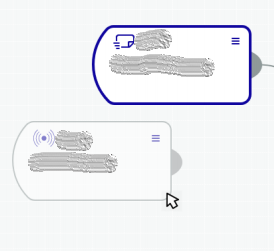 How do we achieve this in GoJS?